Book Ty to Speak or for one of his Other Services: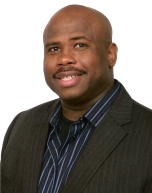 You get a twenty plus year 'authentic' nationally sought-after motivational keynote speaker who is dynamic, engaging, energizing, substantive and fun—from beginning to end. You get Mr. Untie the Knots®; a teen enrichment and development consultant, an anti bullying and suicide awareness and prevention consultant, a leadership development coach and consultant, a professional and personal development coach, a work passion development expert, and one of the easiest and most enjoyable professional speakers/consultants to work with today. You also get his powerful business and life enhancing results after you apply his researched-base actionable tactics and strategies. BONUS: You get the passion-driven founder, CEO and editor-in-chief of the – globally applauded – online magazine, MOTIVATION.
Office Hours:
Monday – Friday, 9 AM to 7 PM EST
Business Address:
InspiraGen Institute, LLC
6400 Baltimore National Pike, Suite 134, Baltimore, Maryland 21228
We'd Love to Hear From You!
Business Phone Number: 
(443) 982-7582
*Complete and submit the form below. Thank you.