By having Coach Ty provide you or your group with the experienced and reliable coaching support you need—it will ultimately put you on the right path to "Optimal Results" and "Untie the Knots® Success".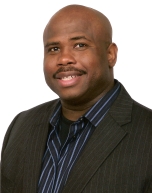 Over the past 21 years… I, Ty Howard, have been developing, refining, and honing my Untie the Knots® success tools that help people to change and improve both rapidly and significantly. My professional and personal coaching solutions are incredibly helpful for clients at all levels, even those who've been unsuccessfully trying to change or improve for a long time.
Coaching is an opportunity for me to assist you in accomplishing your most important goals, as you experience "Optimal Results" and "Untie the Knots® Living." Sandra Bullock, Tiger Woods, Madonna and Oprah all have coaches. And, as important as business goals are, it is our inner beliefs and drive that influences our successes, regardless of profession. I also 'enjoy' working with clients on relationships (both personal and professional), which can be a big toxic knot culprit and reason for not achieving optimal results. You deserve to realize your goals and dreams, and enjoy "Optimal and Untie the Knots® success."
Coach Ty's One-on-One Coaching is for those who want focused attention, and experienced and reliable support! I work with a lot of business owners, executives, managers, new supervisors, professionals in transition, and a few college students who want greater success, life balance, and fulfillment. I enjoy working on relationship challenges, fine-tuning emotional reactions, goal achievement, and offering practical strategies for everyday success and knots free living. If you are serious about YOU achieving "Optimal Results" and "Untie the Knots® Living" (personally and/or professionally) — Coach Ty's One-on-One Coaching may be your best option. I offer a 30 minute, one-time, "FREE – Introductory Session" so you can try me on as your Coach. Sign up NOW.
Coaching can take years off the learning curve of life. Do not wait another second to get started.
I hope this is the beginning of a life-long connection. Here's to your future "Optimal Results and Successful Untie the Knots® Living."
Best Wishes,
Ty Howard,
America's Untie the Knots® Coach and Consultant
Side Note:
If you're a professional speaker or an aspiring speaker looking for information on Ty Howard's Professional Speaker Business Development Coaching and Mentoring Programs, go to: http://www.TyHowardSeminars.com

Have a question? Email Ty Howard's business office at info@capturinggreatness.com