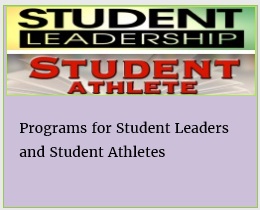 For over 21 years, Ty Howard has inspired, energized, motivated and equipped student leaders and student athletes – nationally and internationally – to go after and capture a higher level of leadership, success and greatness at school, on and off the playing field/court, in their communities, at home and in life.
Below is a list of Ty's program presentation titles for you to review and choose from. If you would like to receive a description with Ty's potential talking points on a specific program you have interest in for your group, send us an email through our site and we will promptly email it to you. Thank you for visiting and viewing CapturingGreatness.com.
Here are Ty's Program Titles for Student Leaders and Student Athletes:
1) Excelling in Leadership
2) NO Bullying Allowed! Save a Life. Save a Friend. Save a Dream.
3) Unleash the Winner in YOU
4) Excelling in Teamwork
5) Leading and Communicating by Example: Being a Positive Model of Greatness and Success
6) Reputation Management: Being Accountable and Responsible for Your Personal Brand
7) The Courageous Heart Behind Acceptance, Inclusion, Respect, and Kindness
8) Civility: Your Key to Success in Leadership / Sports
Back