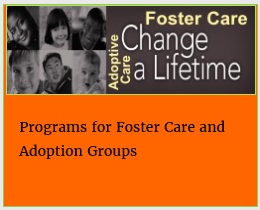 For over 21 years, Ty Howard has inspired, educated, motivated and equipped foster care parents, adoptive parents and teens in foster care – nationally and internationally – on using your power of love to make a difference, and on how to go after and capture greatness.
Ty Howard spent five of his early childhood years in foster care. To hear him tell his story and journey inspires most to start to use or continue to use the power of love to make a difference.
Below is a list of Ty's program presentation titles for you to review and choose from. If you would like to receive a description with Ty's potential talking points on a specific program you have interest in for your group, send us an email through our site and we will promptly email it to you. Thank you for visiting and viewing CapturingGreatness.com.
Here are Ty's Program Titles for Foster Care & Adoptive Parents and Teens in Foster Care:
1) Honoring and Celebration YOU: Parents and Families Who Step Up and Unite with Love
2) You Were Born to Be G.R.R.R.R.E.A.T.!!!!TM
3) Helping Your Child to Plan, Prepare for, Go After and Capture Their Greatness
4) From Foster Care to Creating and Capturing Greatness: Ty's Journey
5) Finding, Developing and Sharing Your Story: Public Speaking Skills Training for Teens in Foster Care
6) Untie the Knots® That Tie Up Your Life
7) The Courageous and Empowered Heart with Forgiveness
Back