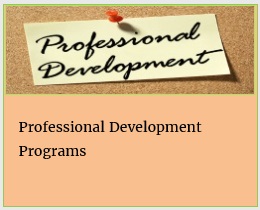 For over 21 years, Ty Howard has inspired, energized, motivated and equipped professionals on all levels (senior executives, partners, directors, managers, supervisors, front line employees, behind the scenes employees, etc.) to improve their success habits, increase their passion for work, better balance work and life, improve their time management skills, increase productivity, decrease conflict and stress, improve team cohesiveness and success, lead by example, and to go after and capture greatness at work and in life.
Below is a list of Ty's program presentation titles for you to review and choose from. If you would like to receive a description with Ty's potential talking points on a specific program you have interest in for your group, send us an email through our site and we will promptly email it to you. Thank you for visiting and viewing CapturingGreatness.com.
Here are Ty's Program Titles for Professional Development:
1) Re-Capturing and Re-Igniting Your PASSION
2) 7 Ways to Be Consistently Awesome and Great at Work and in Life
3) Improving Effective Communication and Work Relationships Inside the Workplace
4) Untie the Knots® Improving Habits, Choices, People, Relationships, Performance, and Results
5) Tying Into A Better YOUTM
6) Building an Attitude of Excellence … or … The Power of Attitude
7) Excelling in Teamwork
8) Excelling in Leadership
9) NO Bullying Allowed! Creating a Safe, Harmonious and Respectful Work Environment
10) Working with Children and Families in Poverty
11) Achieving Balance and Harmony at Work and in Life
12) Untie the Knots®: Coping with and Riding the Waves of C.H.A.N.G.E.
13) You Have to S-T-R-E-T-C-H and Focus for Continuous Success
14) Reputation Management: Being Accountable and Responsible for Your Personal Brand
15) Cultural Sensitivity in the Workplace: Working Respectfully and Harmoniously Together
Back