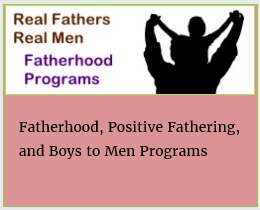 For over 21 years, Ty Howard has inspired, energized, motivated and equipped fathers and teen males on the topics of positive fathering, and what it takes for teen males to grow positively from boys to men.
Below is a list of Ty's program presentation titles for you to review and choose from. If you would like to receive a description with Ty's potential talking points on a specific program you have interest in for your group, send us an email through our site and we will promptly email it to you. Thank you for visiting and viewing CapturingGreatness.com.
Here are Ty's Program Titles for Fathers and Teen Boys:
1) Unleash the R.E.A.L. Dad in YOUTM
2) Untie the Knots® of Fatherhood
3) Daddy — Say What?! …(Ty's humorous and fast adjusting journey while raising a daughter)
4) Breaking the Cycle of Dysfunctional Fathering
5) You Are THE Blueprint: How to Plan, Prepare for, Go after and Capture Your True Greatness
6) Unleash the Winner in YOUTM
7) Never Quit On You or Count Yourself Out!
Short Program Description Goes Here: …For now Temporary fill-in Content…
Ty Howard is America's Untie the Knots® Consultant, and Optimal Success and Passion Expert. He has worked with and spoken to nearly two million college faculty, staff, students, student leaders, student athletes, and higher education association members across the nation and around the world. For information on his programs and services.
Back