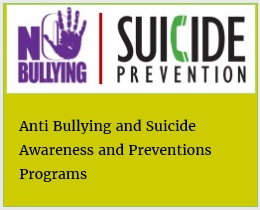 For over 21 years, Ty Howard has inspired, educated, motivated and equipped youth, teens and students – nationally and internationally – on bullying and suicide awareness and prevention. For the past three years he has also spoken on and joined the movement addressing and confronting the 'Opioid Epidemic'.
Below is a list of Ty's program presentation titles for you to review and choose from. If you would like to receive a description with Ty's potential talking points on a specific program you have interest in for your group, send us an email through our site and we will promptly email it to you. Thank you for visiting and viewing CapturingGreatness.com.
Here are Ty's Program Titles for his Awareness and Prevention Programs:
1) NO Bullying Allowed! Save a Life. Safe a Friend. Save a Dream.
2) Suicide Awareness & Prevention: Save a Life. Save a Friend. Save a Human Being.
3) Awareness and Prevention Strategies on the Opioid Epidemic
4) Safe Dating Does Not End in Abuse or Rape — and Abuse Should Never Be Silenced!
5) Making Right Choices Over Many Challenges and Voices
/////– (A dynamic, inspiring and engaging anti drug, alcohol, tobacco, cultural sensitivity, and peer pressure program
— ideal for Safe School Programs)
Back