Maximize Your Success Habits, Influence, Leadership Presence, and Optimal Results

---
Ty Howard provides intensive mid-term to long-term coaching to executives, directors, managers,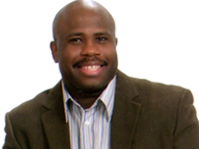 and emerging leaders on an individual or organizational basis. He combines elements of individual coaching, professional development, and business coaching to create a branded process approach to improve emotional intelligence, communication skills, work passion, productivity, performance, leadership skills, image, flexibility, resilience, future capabilities, and the successful building of a collaborative culture; while decreasing stress, negative habits, and future turbulent or incompetent situations.

---
Success is a choice. If you are committed to building a workforce that is efficient, engaged, and passionate about achieving Optimal Results and Knots Free Success — you have to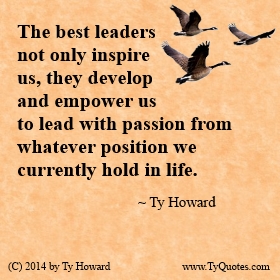 build healthy habits and personal accountability into the equation. That's where Ty's Untie the Knots® Intensive Executive and Leadership Coaching Program comes in.
Dealing with toxic habits and/or negative attitudes can be very challenging in today's workplace. For most executives and managers—it's not something they can successfully manage or confidently navigate alone. Your executives and managers can start off energized, inspired, committed, and fired up in the beginning… but how can you be sure they will feel that way tomorrow? The consequences always show up in your employee morale, team efforts, employee retention, outcomes, and company results.
Professional executive and management coaches are increasingly being used by organizations with astounding success. One need only hear leaders like Jack Welch to get a sense of the power and significance executive coaches are having on many industries. Recently, it was reported that 80% of the Fortune 500 companies provide coaching services to multiple levels of their management teams. These companies report increased sales, profits, growth in market share, and increased executive satisfaction when executive or corporate coaches are used.
The Untie the Knots® Intensive Executive and Leadership Coaching Program (also referred to as Corporate Coaching) is designed to challenge your leaders to individually and collectively become knots free peak performers. As they understand the power of healthy habits and passionate work, they can begin to engage the power of choice to not only lead with confidence and by example, but to also commit to a life of turning a healthy attitude into winning actions. Resulting in the continuous production of increased meaningful, successful, and harmonious work.
As America's Untie the Knots® Coach, Ty Howard has helped to transform thousands of individuals and numerous organizations. With more than 17 years of experience as a proven Corporate and Executive Coach, he continues to be passionate about sharing his blueprint for Untie the Knots® Success. The Untie the Knots® Executive and Leadership Coaching Process offers a unique advantage by incorporating the 12 life and organizational-change strategies from Ty Howard's best-selling book, Untie the KnotsTM That Tie Up Your Life.
You could just buy the book. But studies show that if a person only reads a book, that individual typically retains only about 3% of what they read. And actually applying what they have read is an even lower percentage.
With the assistance of an accomplished and reliable coach, Coach Ty… your leaders and/or employees will confidently transform their unhealthy habits into healthy ones that will put them and the organization on a path to achieving Optimal Results. Whether it's overcoming poor communication or employee engagement skills, procrastination or time management skills, or an inability to effectively delegate or manage work — The Untie the Knots® Executive and Leadership Coaching Process targets the core healthy habits needed to compete and win in today's fast-paced business environment.  
– For Executives, Directors, Managers, Supervisors, and Emerging Leaders.

*Ty Howard also offers and provides Leadership Group Coaching Programs.

Coach Ty will guide you; an executive, a manager, or a selected management group to significant 'sustainable' improvements in:
• Leadership
• Effective Communication
• Image and Style
• Likability and Appropriate Actions Management
• One-On-One Sensitivity Training
• Time Management
• Goal Setting and Accomplishment
• Effective Listening
• Emotional Intelligence and Response Management
• Alleviating Bad Habits, Increasing Success Habits
• Human Capital Management
• Understanding & Managing Generational Differences
• Teamwork and Team Management
• Employee Development
• Employee Coaching
• Change Management
• Embracing Diversity and Inclusion
• Peak Performance
• Honest and Direct Decision Making
• Delegation
• Conducting Effective Meetings
• Work Management
• Organizational Skills
• Staff Succession Development
• Behavior Management
• Workplace Etiquette
• Conflict Resolution
• Conflict Coaching
• Discipline, Civility and Professionalism
• Interpersonal Skills
• Social Skills
• Networking Skills
• Sales and Sales Closing Skills
• Accountability
• Stress and Anxiety Management
• Work – Life Balance
• Dressing for Success
• Presentation Skills
• Public Speaking Skills
• Personal Development
• Career Development
• Career Transitioning
• …and more
– For Executives, Directors, Managers, Supervisors, and Emerging Leaders.
*Ty Howard also offers and provides Leadership Group Coaching sessions.
Why Hire Ty Howard as Your Leadership Coach? Ty Howard is a former member of the military (10 years of honorable and decorated active duty service in the U.S. Navy). When Ty was an active part of the U.S. Navy and then Corporate America, he consistently excelled in highly visible positions, including Human Resources Generalist, Executive Office Manager, Corporate Training and Development Manager, Intervention and Behavior Specialist Manager, Outside Sales Account Manager, and Sales Trainer. He managed, trained, evaluated, coached, and led employee teams of 4 to 300 full-time and part-time personnel working in demanding and fast-paced environments.
What does this ultimately mean for you and your Executive (or Manager), ROI-wise? As your hired experienced, reliable, and competent Leadership Development Coach, Ty Howard will NOT be a 'shrinking violet' and will not roll-over at any point during his contracted executive coaching process. He will confidently partner and work with you to bring forth the desired improvements and outcomes you need to reach with your executive, manager, supervisor, or group.
Coach Ty's Executive / Leadership Development Coaching fee may be as low as $1,575 a month, or as high as $9,200 a month (depending on your executive's or manager's professional development needs, issues, required solutions, assessment tools used, and desired outcomes. Also, depending on whether Ty has to come onsite to conduct interviews with other employees, coaching sessions, and/or shadowing of the client).
The Untie the Knots® Intensive Executive and Leadership Coaching Process typically requires a minimum 6-month commitment to make the relationship work.
What It Includes
Your UTK Intensive Executive and Leadership Coaching Program will include –
A six month, nine month, or 12 month coaching engagement with Ty Howard

First Month

A two-hour Discovery session, to give shape to your ambition, dig into your challenges, identify opportunities, and articulate your goals
Interview with immediate supervisor

360 degree leadership assessment

Individual goal setting meeting

Leadership development questionnaire

Personality assessment

Establish a Personal Development Plan (PDP)

Align PDP with business or organizational goals

Subsequent Months

Two 70 – 90 minutes coaching sessions per month

Check-in with immediate supervisor or HR point of contact every 4 weeks

Ongoing email support for client and supervisor

Co-Creation of a developmental behavioral, habits and skills objectives

Co-Creation of an effective 90-day action plan

Metrics for success

Deadlines, timelines, and accountabilities

Personal meetings or shadow days, as Ty deems necessary and appropriate

Exercises, homework, and insights tailored to your personal accountability action plan

Unlimited email support: convenient, brief check-ins between sessions

Unlimited review of the client's effective 90-day action plan


Bi-Monthly summary of coaching work and assessment of future needs

At least one brief check-in call each week during the month (5-10 minutes),to share progress, address hurdles, and get immediate feedback between sessions


*A six-month commitment is strongly recommended.

**Discounts provided for multiple employees and larger engagements.

***Note #1: We also accept credit cards.

****Note #2: You will create an effective 90-day Personal Development Action Plan to accelerate your performance and hold yourself accountable to achieving your personal and your employer's desired outcomes.
In this executive / leadership coaching relationship, Ty Howard will call his client, write to the client, and even push him/her if he must, to help the client achieve the individual, professional, and business strategy goals that are in direct alignment with senior management, your organization, and HR strategies of your employer. The program is ongoing for six, nine, or twelve months. You will never have to doubt Ty's commitment to you, he brings his full commitment, success strategies, tools, and passion to each client he accepts into his Untie the Knots® Intensive Executive and Leadership Coaching Program. There are no "breaks" or "freezes" once the clients gets started working with Ty. There are also no refunds of any payments in this engagement, for any reason, unless Ty Howard cancels your executive's / manager's participation because he feels he/she does not want to be helped or they're not 100% committed to the co-created executive coaching agreement, in which case, he will then provide you with a pro rata refund.
---
Custom Coaching Package: Designing an approach tailored to your needs
If you have something in mind that you are not seeing in the Untie the Knots® Intensive Executive and Leadership Coaching Program package above, or you would like to mix-and-match elements from your own action plan for your executive or manager, Ty welcomes the chance to hear what you're looking for, and will design a tailored approach that meets your specific needs and goals.
---
You may also call or write Ty Howard at his business office Monday through Friday, 9:30 AM to 6:30 PM Eastern Time at (443) 982-7582, to ask questions or have a discussion about your executive's / manager's participation in Ty Howard's UTK Intensive Executive and Leadership Coaching Program.
---
Coach Ty offers you a 30 minute, one-time, "FREE – Introductory Session" so you can try him on as your Coach. Sign up NOW. 
---
Have a question? Email Coach Ty at  info@capturinggreatness.com